kvs flexible bait by Thomas Naglin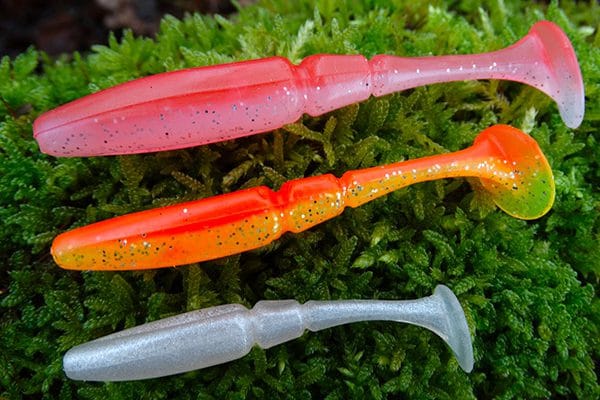 On his blog, www.laboiteapechedetom.fr , Thomas has tested our KVS baits for you. It's a Jig Power flexible bait that's available in three different sizes and nine colors and is 100% made in France. We have performed swimming tests with this type of bait in order to obtain the ideal rhythm while having good vibrations!
It has a cylindrical body, a flattened top and a longitudinal cavity that allows it to house the tip of a Texan hook. The two segments give it the best flexibility and creates turbulence that fish can detect. The round tail is on a 90°axis with respect to its body. It begins working immediately and rotates very well around the bait. (Read here)
We invite you to read the article and watch the video in order to give yourself an idea of how this product works.