Attractants: Catch the most difficult of preys
This product is an special gel that was developed and scientifically proven to attract fish due to its strong odor. It's easy and quick to apply.
You just apply the gel directly onto your fishing baits. For rubber baits, it is recommended to rub the cream inside so that the odor will last longer. There are two different types of attractants specially designed to attract cod, halibut and salmon/trout.
Furthermore, a strong scent has been added to the baits by the manufacturer in order to attract different types of fish. It contains a soft, biodegradable adhesive that ensures the gradual release of the gel.
https://www.youtube.com/watch?v=QXJx6XHburI
Trouver le revendeur le plus proche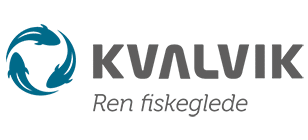 Découvrez les autres produits de la gamme KVALVIK BAIT